Ristorante Giardino - Gate House Hotel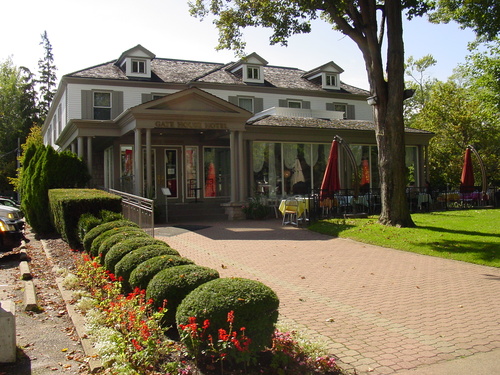 142 Queen Street
Niagara-on-the-Lake ON
L0S 1J0 Canada


Authentic Italian dishes. The restaurant is open for lunch and dinner.


Phone: 1-905-468-3263

Web: http://www.gatehouse-niagara.com/RistoGiard.html




Return To Dining


---

The content of our business and attraction directory appears by courtesy and
generous assistance of the lodging owners of this website. Please view our
Niagara Business and Attraction directory author credits page


Featured Lodgings

JOHN'S GATE GOURMET
BED AND BREAKFAST



Service! Gourmet Breakfasts! Specials!



VILLA GARDENIA
BED & BREAKFAST



Simply the Finest Bed and Breakfast in Niagara and Winner of the Trip Advisor Award of Excellence



ACE OF HEARTS
BED AND BREAKFAST



Ideal location within walking distance to the heart of the attractions



AS YOU LIKE IT B&B



We have redefined value!



GRAND VICTORIAN CIRCA 1870



Enjoy whispers of days gone by